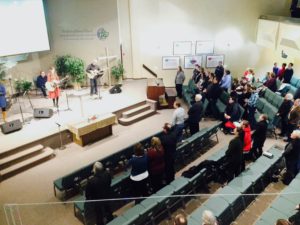 Our Worship Ministries Team serves Sunday Mornings in a variety of ways, such as the Worship Team, Ushers and Greeters, Video and Media people, Drama Team and volunteers that decorate the sanctuary.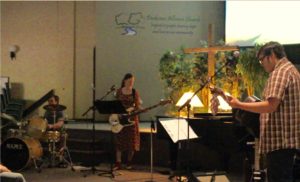 We are eager to welcome new faces to our growing team and serve together joyfully!
As well, if you have any song suggestions please let Donna know.
Contact Donna Jones, our Worship Ministry Administrator at 780-853-4229 or  donna@parkviewalliance.com with any questions 🙂
Ministry Opportunities
Worship Leaders
Our Worship leaders are responsible to organize and lead the worship time  on Sunday mornings. It is their role to pick the songs, drummers, vocalists, guitarists, pianists, and others that you see on stage leading worship on a Sunday morning. You may not know which one is the Worship Leader but it is a crucial role. It is our desire to see more people come forward as Worship Leaders and to see more individuals involved in Worship Ministries.
Drummers
Singers
Pianists
Guitarists
Bassists
Audio Technicians 
Our Audio Technicians work the sound board. This is a Sunday morning commitment. Full training is provided to teach volunteers to use the sound equipment.
Visual Media Techs 
Our visual media techs are the ones that operate the computer each Sunday and put the words and powerpoint images on the front screen. We currently have only a handful of people trained to operate the computer. Our desire would be to have more people serving in this area.
Video Camera Operators
Every Sunday we have someone recording our services so the sermons can be watched or listened to on-line. Full training is provided to teach volunteers to use the video equipment.
Communion helpers
Our Communion helpers prepare communion to be served on Sunday mornings. We serve communion once a month. Communion helpers are not required to serve the communion. Preparing the communion means showing up a little earlier for the service on a Sunday that communion is served.
Greeters and Ushers
Our greeters and ushers welcome people when they come in the door. They may assist people to find washrooms or help in any way needed and make sure that those attending church feel welcome and comfortable and can find their way around. Our ushers also help collect the offering and may serve communion.