"Equipping and introducing youth to biblical truths that encourage a lifelong commitment to Christ and enables them to reach others"
Why Youth Ministry? 
The heart behind Youth Ministry is to open doors for students to know their value, identity and purpose in Christ, while fostering life giving community for students and families in and through the body of Christ. God is at work in the lives of students. We want to be used by Him to point the way and to show students that God loves them.
What's Happening Now?
As summer approaches and people travel we take a short break from Youth and regroup in September.  See you then!
Upcoming Events
Our Final Event before we break for the summer!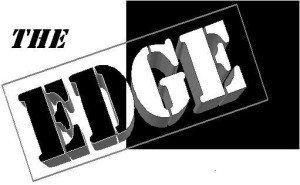 The Edge is normally open on Thursday's from 3:30-6pm, however it breaks over the summer.  See you in September!
As always, feel free to contact me if you have any questions.
 All For Him,
↑Adam Kennedy ↑