"Equipping and introducing youth to biblical truths that encourage a lifelong commitment to Christ and enables them to reach others"
Why Youth Ministry? 
The heart behind Youth Ministry is to open doors for students to know their value, identity and purpose in Christ, while fostering life giving community for students and families in and through the body of Christ. God is at work in the lives of students. We want to be used by Him to point the way and to show students that God loves them.
What's Happening Now?
Fusion happens (almost) every Friday from 7-9:30pm at our Main Campus.  Currently we are focusing on Colossians and enjoying seeing the beauty of our incredible Saviour Jesus Christ.  Join us!
Upcoming Events
Last year we had our first NERF NIGHT which was a huge success.  We will be having another one on November 24th.  Come our for a ton of fun and action!
YC registrations will be due soon to take advantage of a very cheap early registration rate: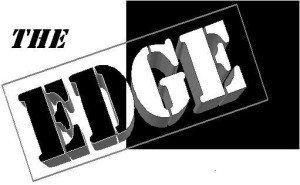 The Edge will reopen on Thursday's beginning September 14th.  Times will be 3:30 – 6:00pm for drop-in activities and fun!
As always, feel free to contact me if you have any questions.
 All For Him,
↑Adam Kennedy ↑
email office@parkviewalliance.com