"Equipping and introducing youth to biblical truths that encourage a lifelong commitment to Christ and enables them to reach others"
Why Youth Ministry? 
The heart behind Youth Ministry is to open doors for students to know their value, identity and purpose in Christ, while fostering life giving community for students and families in and through the body of Christ. God is at work in the lives of students. We want to be used by Him to point the way and to show students that God loves them.
What's Happening Now?
Our Kick-off to Fusion 2017 will be here in no time.  September 15 we gather at The Edge for Delicious drinks, desserts and details which will begin with an info-night for parents and youth @ 6pm.
The "Kick-off" event begins at 7pm.  It will be an adrenaline filled time of racing remote control cars through a dirt course (by the skate park)!  We will have racing, stunts, and prizes.  The Kick-off will conclude at the Edge with a brief study and more group activities.
 
Upcoming Events
 Recharge Retreat is coming (Forms and details at Kick-off)
YC registrations will be due soon to take advantage of a very cheap early registration rate: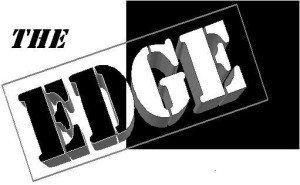 The Edge will reopen on Thursday's beginning September 14th.  Times will be 3:30 – 6:00pm for drop-in activities and fun!
As always, feel free to contact me if you have any questions.
 All For Him,
↑Adam Kennedy ↑
email office@parkviewalliance.com