"Equipping and introducing youth to biblical truths that encourage a lifelong commitment to Christ and enables them to reach others"
Why Youth Ministry? 
The heart behind Youth Ministry is to open doors for students to know their value, identity and purpose in Christ, while fostering life giving community for students and families in and through the body of Christ. God is at work in the lives of students. We want to be used by Him to point the way and to show students that God loves them.
What's Happening Now?
Upcoming Events
There are a lot of unique things over the next few weeks so please be aware of them:
October 05 — No Fusion (Thanksgiving Weekend)
October 12 — Family Movie Night at the Church (No Fusion)
October 19 — Fusion (7-9:30)  (There is an EDGE paintball event being organized during the day, but this will not interfere with Fusion, See picture below)
October 26 — Extended Fusion: *New Date* of Progressive Supper (5:30-9:30)
November 02 — Fusion (7-9:30) (progressive supper moved to Oct. 26)
November 09 — Fusion (7-9:30)
November 16 — Fusion
November 23 — Extended Fusion: Nerf Night (6pm to 9:30pm)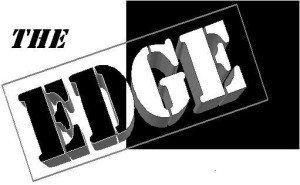 The Edge is normally open on Thursday's from 3:30-6pm, however it breaks over the summer.  See you in September!
As always, feel free to contact me if you have any questions.
 All For Him,
↑Adam Kennedy ↑