Welcome to Parkview Alliance Church
We are re-opening our doors on Sunday September 20
for regular church services at 10:45 am.
We will continue to post the recorded services online.

The office will be open regular office hours
Tues – Fri from 9 – 5 pm
(closed over the lunch hour)
Ride for Refuge On October 3, we're fundraising in the Ride for Refuge to call attention to some people and priorities that we feel really strongly about. And although it only takes a few hours of our time, we know it will make a difference. By participating in the RIDE, we're speaking for people who have little or no voice and who often get left behind or ignored. And by fundraising, we're supporting a charity who is bringing hope and refuge to those same people. Thanks for supporting us! #ride2
(Register under Team Captain Pam Barmentaloo with the Cold Lake event.)
You are free to participate when, where and how you would like. Run, Walk or Ride, the choice is yours.
Sunday Services are starting September 20
Join us at our regular service time 10:45 am. We are observing social distancing rules.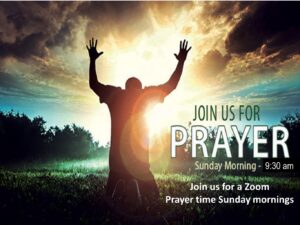 Summit Prayer Time will be moved to 9 am on September 20
You can participate via Zoom or attend in person in the Church Board Room 
       Youth Fusion – Fridays from 7 – 9 pm at the Church.  For grades 7 – 12.
This Friday from 6pm to 7pm there will be Pre-Fusion Worship Music.  Everyone is welcome to come and participate whether through singing, simply listening, or playing along with instruments. Connie Elder (Worship Director) is going to be overseeing this time and I'm excited to be there as much as I can too as we worship God together.
Ride For Refuge:  We will be having a team do this ride to raise money for the All Nations Centre in Edmonton.  I'm anticipating doing a 10 km (maybe 25?) ride through the provincial park on Oct. 03 as a group.  To join our team go to this link and register under "Parkview Alliance Vermilion" https://rideforrefuge.org/search?q=parkview
Our church newsletter is an excellent way to stay in touch with whats going on.
There are some excellent resources available



For more information  or if you need assistance,  contact the church office at 780-853-4229 or
office@parkviewalliance.com
Your tithes and offerings are important during this time.
You can donate online through CanadaHelps.org
We are also set up to receive online donations through office@parkviewalliance.com


  Get the You Version bible app for your phone.