Welcome to Parkview Alliance Church
We are continuing to hold services on Sunday mornings at 10:45 am.
We ask that you please wear a mask while singing and practice physical distancing guidelines.
Online services are available under the Sermons Tab.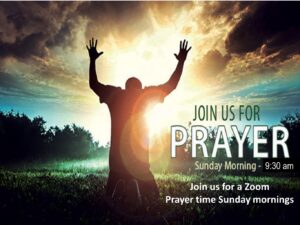 Summit Prayer Time  at 9 am Sunday Mornings in the Youth Room
You can participate via Zoom or attend in person in the Church Youth Room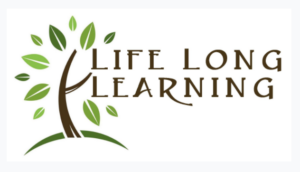 Life Long Learning Adult Sunday School classes – Sundays at 9:30 am
Our Adult Sunday school classes have started up again. The Ladies class is meeting in the Church Board and David Jaremco and Mike Chase's class meets in the Library.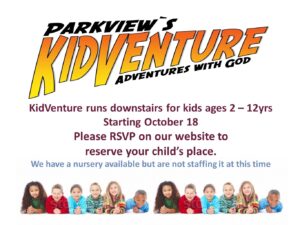 KidVenture – for kids grades K – 6
KidVenture runs downstairs during the service  for kids ages 5 – 12.
Register your kids on-line on the Children's Ministry page to reserve your spot.
Alpha On-Line Event Tuesday evenings @ 7 pm
We are running the Alpha course on-line Tuesdays at 7 pm via Zoom. Contact Pastor Brad to be involved or to join the course. Got Questions? Discuss some of life's bigger questions and explore the Christian faith openly and honestly.
You can register to participate here
Youth Fusion – Fridays from 7 – 9 pm at the Church.  For grades 7 – 12. Youth Fusion is collecting Tim Yacekco's weight in Food Bank donations. Bring your donations to the Church.
Pre-Fusion Worship time  from 6pm to 7pm there will be Pre-Fusion Worship Music.  Everyone is welcome to come and participate whether through singing, simply listening, or playing along with instruments.
Youth Fusion will be meeting Friday Nov. 27 to decorate the sanctuary tree as the final fusion. We will take a short break and will resume in the New Year.
* Lois Brown's Wednesday evening Study group has been cancelled until further notice.
Our church newsletter is an excellent way to stay in touch with what's going on.
There are some excellent resources available



For more information  or if you need assistance,  contact the church office at 780-853-4229 or
office@parkviewalliance.com
Your tithes and offerings are important during this time.
You can donate online through CanadaHelps.org
We are also set up to receive online donations through office@parkviewalliance.com


  Get the You Version bible app for your phone.